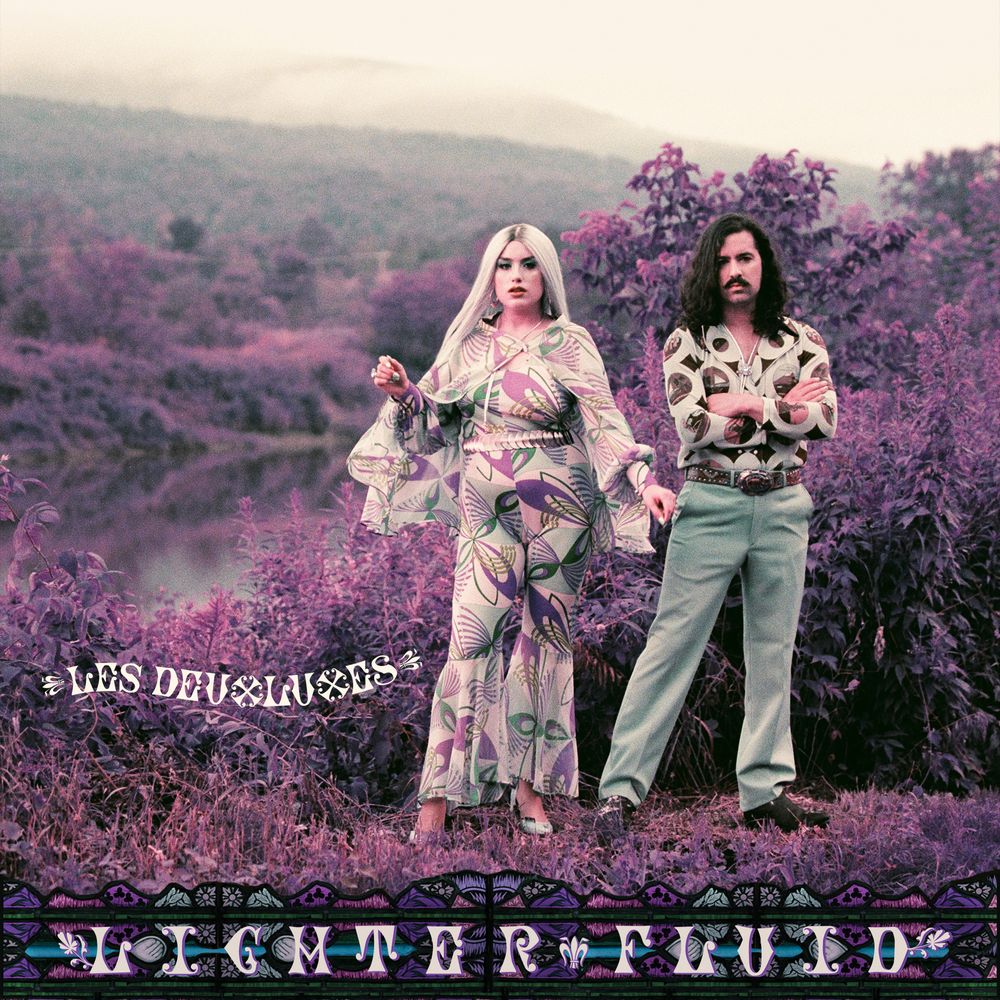 Greetings Earthlings! 🖖🏻  
Welcome to our website, your destination for all things Deuxluxe!
Our explosive 2nd studio album, "Lighter Fluid" is now available for you listening pleasure🔥
Our tour was off to a smashing start with 5 stone cold sold out shows before you know what came along and derailed the world! Our launch show in Montréal is rescheduled for now for the 25th & 26th of March at Théâtre Fairmount. We're also working hard on rescheduling our precious Europe dates as soon as is humanly possible- keep an eye on our On tour section for all our future concert dates! 💘
We will be keeping busy in the meantime creating music videos and dreaming up fun new content to share with you about the creation of the album. We'll also be doing some spring cleaning and raiding our vintage collection for new pieces for you all which you can peruse at our webstore ! 
Lining up looks and licks, even at home, keeping the fire alive for when we get to perform for you in person once again.  Life takes unexpected turns sometimes- take a break- tune in, turn on, get lost in 'Lighter Fluid' xx
Stay tuned! 🍄