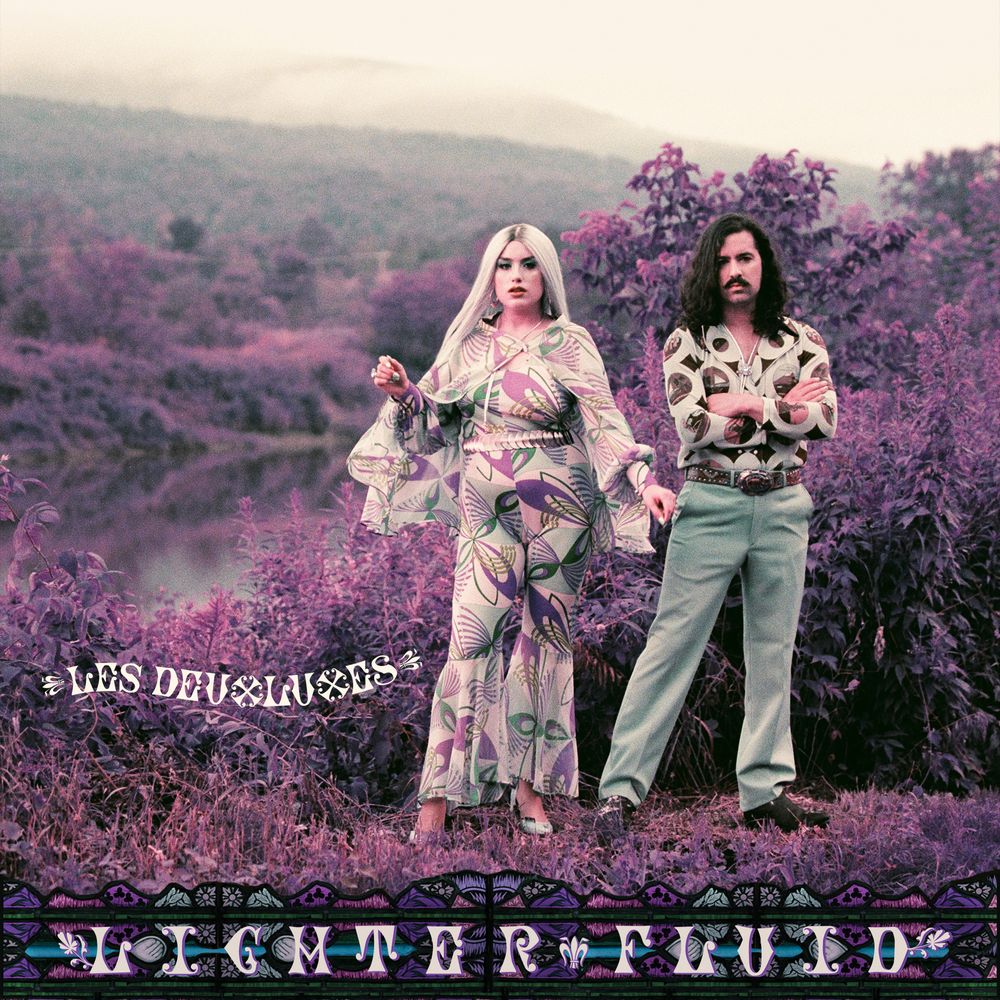 Greetings! 🖖🏻  
Welcome to our website, your destination for all things Deuxluxe!
Our explosive 2nd studio album, "Lighter Fluid" is now available for you listening pleasure🔥 Watch our virtual album launch in glorious black and white titled 'Lighter Fluid Live'.

Our Montréal launch show is now rescheduled for the 5th of May at Club Soda. 4th time's the charm as they say!

We just rescheduled some of our France dates for February and March 2022 - keep an eye on our On tour section for all future concert dates! 💘
We've also been doing some spring cleaning and raiding our vintage collection for new pieces for you all which you can peruse at our webstore ! 
Lining up looks and licks, as always, keeping the fire alive for when we get to regularly perform for you in person once again.  Life takes unexpected turns sometimes- take a break- tune in, turn on, get lost in 'Lighter Fluid' xx